A Tailored Cloud to Suit Your Business
The design of your cloud is an important first step during the transition to a cloud computing system and should never be overlooked. At this stage, critical cloud decisions are made – decisions which will determine the level of success you achieve for your new environment. There are a ton of choices to be made and a wide variety of questions that need to be answered before the migration process begins. Some of the more important of these are:
Which cloud provider suits your business?
Which applications and services do you need a provider for?
What is your optimal avenue for accessing and connecting to your cloud?
How will your cloud integrate with your other business platforms?
What is your data recovery and protection plan?
How will you approach data security?
How will you approach data governance?
How do you plan on migrating to the cloud?
What would you like to manage, and do you have the right skills to do so?
All of these questions are difficult to answer, and it's important not to rush through this part of the process. Getting it right in this stage is key to getting it right during the actual migration.
Meeting the Customer Wherever they are in their Journey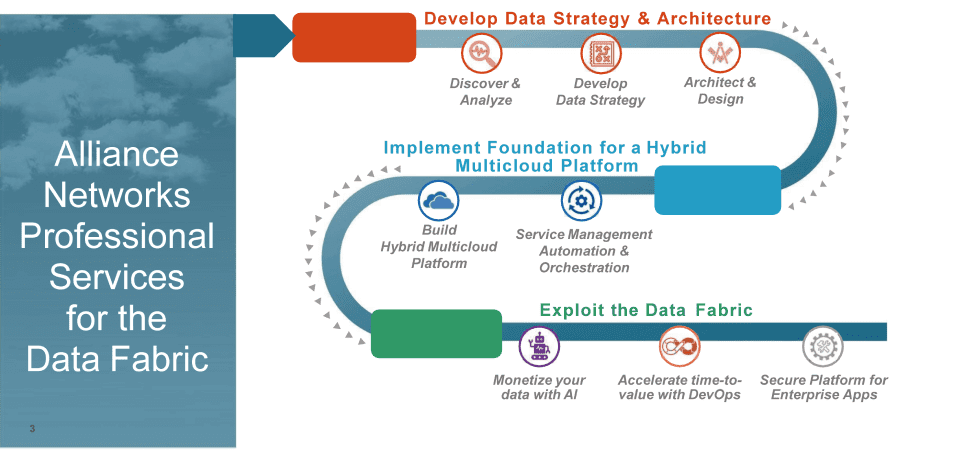 We'll help you answer all of these crucial questions and make the right strategic decisions so that we can turn your visions into a production-ready reality. We'll work with you every step of the way so that all of your objectives and strategies are met. Our design experts will develop a real-world design based on the analysis of your business operations and goals.
Simplifying the design process for your cloud migration is essential for a stress-and-risk- free transition. We'll guide you through the decision-making process so that you make informed decisions to build the optimal cloud environment that works for you now and in the future.
Technical Assessment
We'll conduct a technical review that will support the foundation of the design, as well as highlight key integration touch points including anti-virus, backup, and active directory.
Business Case
We review any license requirements as well as investments. This service can be extended so that it includes a commercial review/TCO as well as a full business case.
Solution Design
Comprehensive end-to-end design as well as a transition strategy for cloud or Office 365. This includes operational processes, proof of concept definition, security and backup, and more.
Procurement and Finance
Throughout the entire process, we work alongside you to ensure the design work and migration is successfully completed. Our services include proof of concepts, project management, planning, user acceptance testing, along with the actual implementation of the migration process.
Implementation
We review any license requirements as well as investments. This service can be extended so that it includes a commercial review/TCO as well as a full business case.
Data Protection and Security
Protecting and securing your data is one of the most important aspects of your cloud service. We'll design heightened security, protection, and backup services that will complement your new or existing cloud, Office 365, or SaaS services.
Flexibility is Key in Cloud Design
We know that every business has unique needs and a "one-size-fits-all" approach just won't cut it. Our cloud assessments allow us to design a migration approach and cloud functionality that works for your business, staff, and budget. From your data protection to your migration timeline, every part of the process will be created with you in mind, tailored to your specifications and preferences.
Accelerate the journey to Hybrid, Multicloud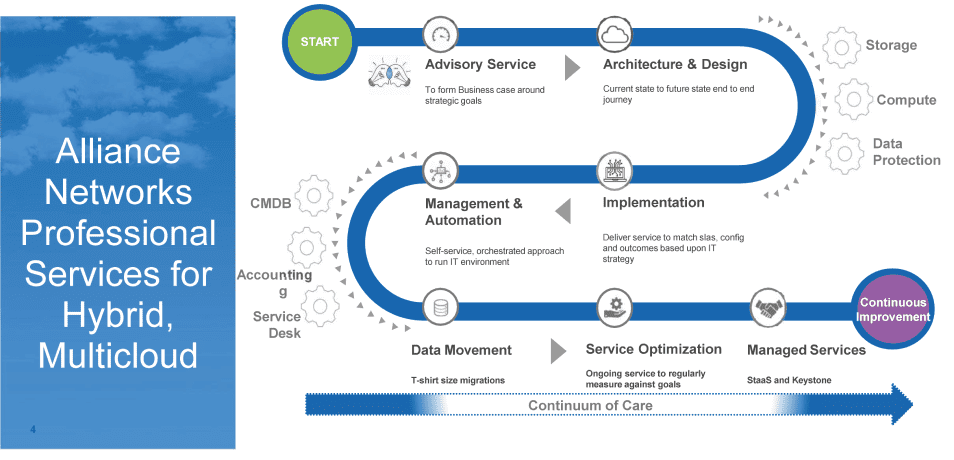 A Hybrid Cloud May Be The Way To Go
Modern business IT landscapes are complex and multi-functional. It may not be feasible to attempt to plan out a single cloud design and expect to cover all your bases. You need a platform that is able to support all of your applications and potentially shifting workloads. Our approach accounts for all possibilities and helps you better handle your regulatory, governance, and compliance needs. Our approach also factors in where to place your data for optimal control, as well as how to secure and protect that data once it's placed.
A hybrid cloud design allows us to consider all factors and options at once, ensuring that all of your critical applications and changing workloads are placed on the right platform, in the right location, at the right price. Whether you opt for a public, hosted, or hybrid cloud, we'll make sure it works fo
Connectivity is Crucial
When searching for the perfect cloud provider, you have to consider more than their features or price tag. It's important to factor in your need for seamless connectivity to your ecosystem of customers, end-users, and providers.
We make it easy to connect this ecosystem to your cloud by taking into account how your current applications will be accessed and used by your customers and other end-users. We'll address bandwidth and latency deliberations and consider interoperability between hosted, public, and on-premise cloud locations.
We'll also take a look at all of your options for connection and guide you in choosing your best option, whether that be internet, dedicated capacity, or a private cloud provider's specific connection. We will address your real and potential capacity requirements, review your current capability, and ensure your connection goes smoothly all across the board.
We're looking forward to helping you select a provider that offers low latency connectivity, optimal performance, great visibility, and of course, a great price.